Grampian Kart Club were the hosts of ASKC Scottish Super Series Round 2 at the Moray coast venue.
The Moray Coast microclimate did the club proud as it stayed dry all weekend despite adverse weather forecasts and threatening clouds on Sunday afternoon. There was a good entry over seven classes. The feature trophy's on the day were the Mike Philip Trophy for a junior/mini max driver who impressed the officials on the day. Also the Andrew Borton Memorial Quaich for the top finishing GKC or NSKC driver in the KZ Gearbox class.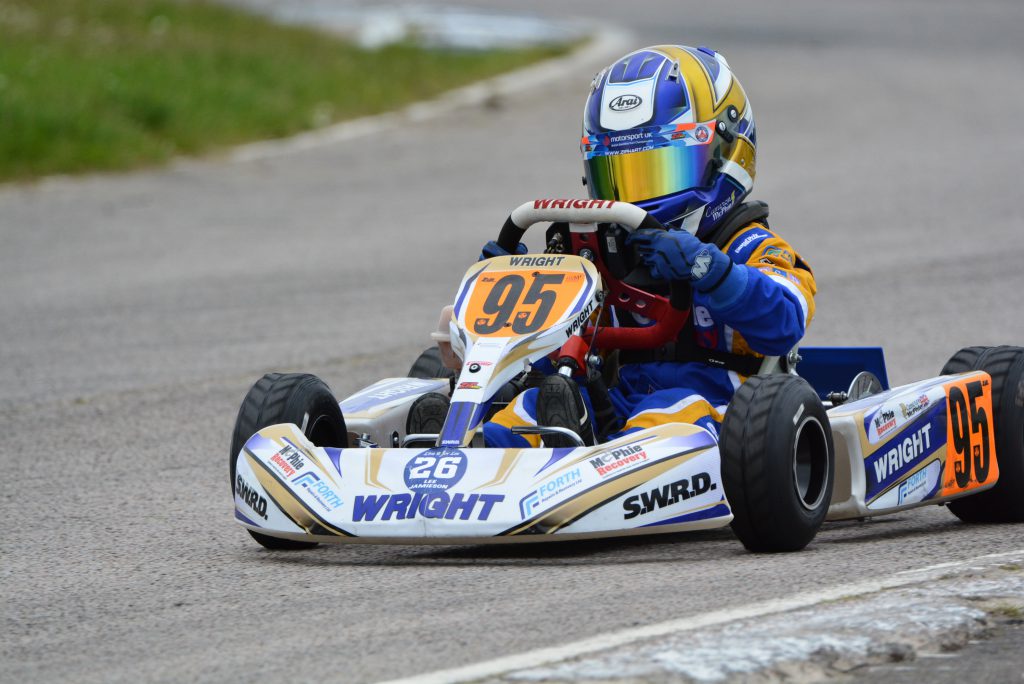 Bambinos
Three mini bambino drivers took place in the time trial with Cameron McPhie being quickest all day. Dylan Rankin was the runner up with Finlay Smith taking third.
1st – Cameron McPhee (Linlithgow)
2nd – Dylan Rankin (Foveran)
3rd – Finlay Smith (Stuartfield)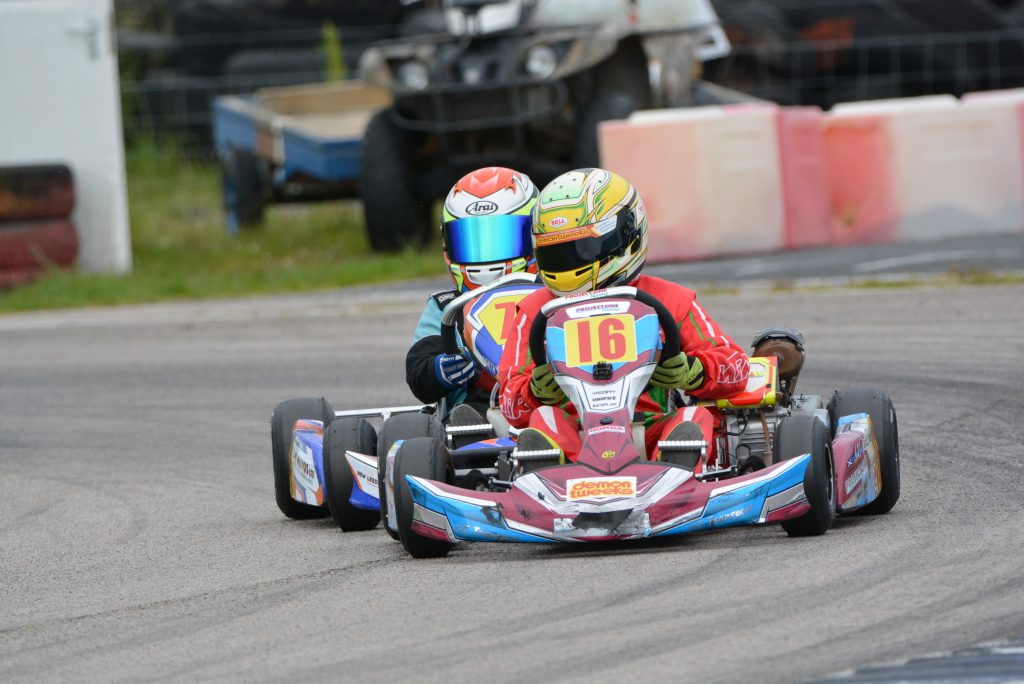 Honda Cadets
The 18 strong pack took the lights and it was Steven Duncan that lead away. On his bumper were Aiden Seaton, Lennon Allardyce and Max Taylor. This quartet opened a gap for a few laps but it was closed down with Aston Sharp, Alex Hawcutt and Leon Hastie joining the front bunch. As the final progressed Steven Duncan remained focused and opened a 2 second gap at the chequered flag. Max Taylor came home second, setting quickest lap of 43.831 seconds, followed by Seaton, Sharp, Allardyce, Hawcutt and Hastie. There was a great racing through out the grid but noted were three novices Harvey Mitchell, Sonny Brandie and Cole Richie who where swapping places throughout the final.
1st – Steven Duncan (Aberchirder)
2nd – Max Taylor (New Leeds)
3rd – Aiden Seaton (Falkirk)
Top Novice – Rhys Ballie (Broxburn)
Mini Max
In the mini max class the four divers had been close all day and the final was no different. Lennon Brandie led from Nathen Smith, Darren Guijt and Liam Berry.
Smith took the lead from Brandie on lap 6. Guijt was on the bumper Brandie and moved though to second with 5 laps to go. The finishing order – Smith, Guijt, Brandie and Berry.
1st – Nathan Smith (Stuartfield)
2nd – Darren Guijt (Kennethmont)
3rd – Lennon Brandie (Newmacher)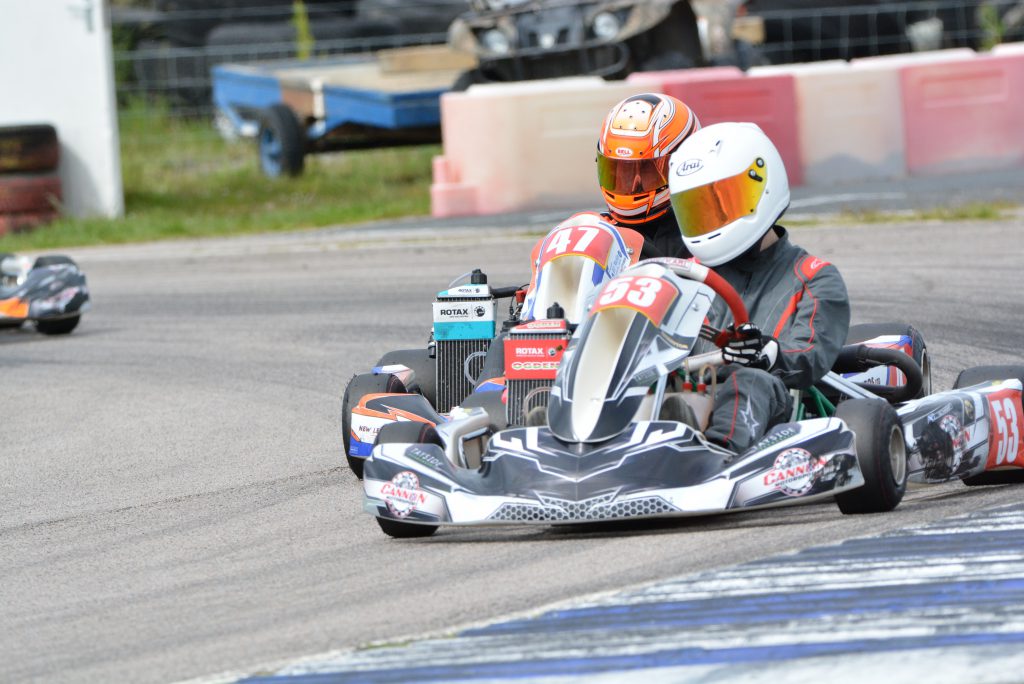 Junior Max
Les Taylor took the early lead from Luke Scharf. On the second lap Scharf took the lead and was never headed for the rest of the race. Leon Henderson was climbing up the grid and moved to second with three laps to go. However after race the steward demoted Henderson places because of an infringement. Taylor took second and John Knox third. Callum Meldrum was fourth and Jonathan Edwards, fifth and Owen Ross sixth.
1st – Luke Scharf (Broughty Ferry)
2nd – Les Taylor (New Leeds)
3rd – John Knox (Larbert)
Top Novice – Chloe Grant (Perth)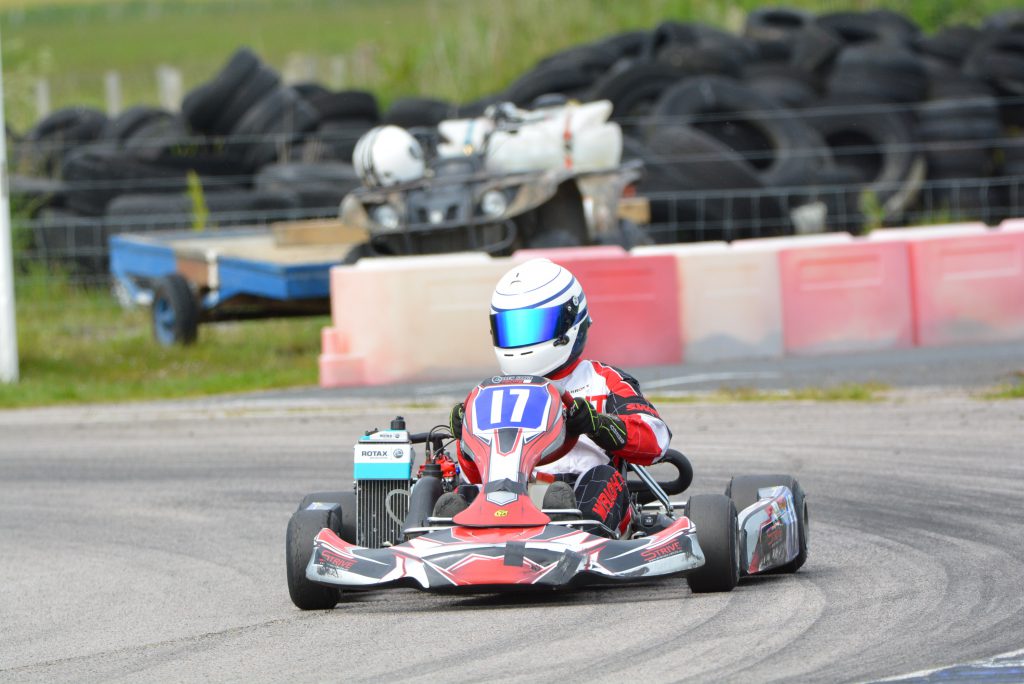 Senior Max
Experienced, Andrew Harvie, from pole had the best start unlike Keiran Smart who had an engine misfire that dropped him to the back of the pack. Harvie was chased by Stuart Pollock, Fraser Skene, Ben Macleod, Gary Bird and Hamish Ross. Once the race settled down Harvie opened a gap and took the victory by more than 2 seconds from Pollock. Bird was next up followed home by Skene. In fifth place was novice Steven Thomson. Sixth was Mcleod followed by the recovering Smart.
1st – Andrew Harvie (Newton Mearns)
2nd – Stuart Pollock (West Calder)
3rd – Gary Bird (Lairg)
Top Novice – Steven Thomson (Inverurie)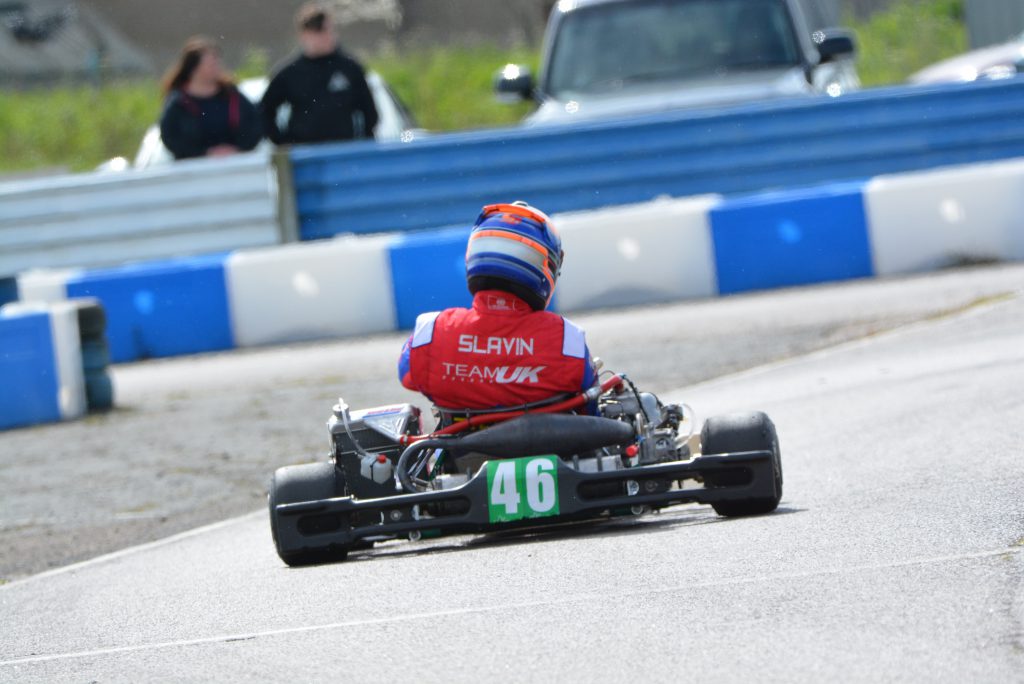 KZ2(UK)
After incident packed heats it was Shaun Slavin that took the and was not headed and won by over 2 seconds. Adam Barbour passed Scott Beattie on the second tour. In the interim Ryan Cannon who had a low grid start due to two DNF's in the heats, was making his way through the pack to third but Slavin and Barbour was to far away to catch. Beattie pulled off the circuit with four laps to go because of a fuel leak. This promoted Darren Allan to fourth. Ryan Simpson came home in fourth followed by Walter Wallace, Gary Williams and Simon Townley-Malyon.
1st – Shaun Slavin (Stranraer)
2nd – Adam Barbour (Edinburgh)
3rd – Ryan Cannon (Leven)
Mike Philip Trophy
Chloe Grant (Perth) presented with the Mike Philip Trophy.
Andrew Borton Memorial Quaich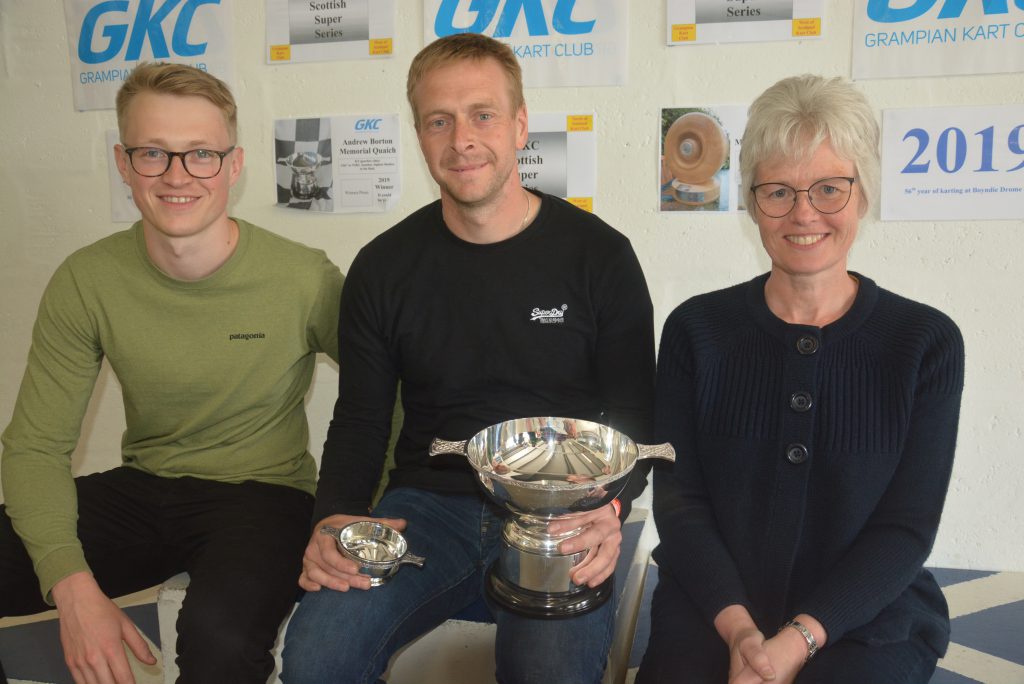 Ryan Cannon (Leven) presented the Andrew Borton Memorial Quaich by Daniel Borton and Sheryl Borton.
Sheryl Borton presented trophies after the meeting.
Full results – https://speedhive.mylaps.com/Events/1674906